Popeyes workers caught fighting.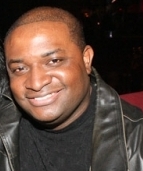 Blog King, Mass Appeal
COLUMBIA — When poultry purchases go terribly wrong. Authorities in Tennessee are investigating after another fight broke out over a greasy ass Popeyes chicken sandwich. The bout of fisticuffs was also captured on video. Cell phone footage shows a handful of Popeyes employees dukin' it out after a worker was caught vending the artery-clogging entrée on the side. One of the staff members even used a frying pan during the battle royale. "You f*cking hit me, bitch," an employee screamed.
The average wait time for a sandwich was 30 minutes.
Seconds later, 55-year-old Debra Staggs had contretemps with a cashier about being overcharged.
After Staggs allegedly uttered the N-word, 29-year-old Deriance Ra'Shaiel Hughes came from behind the counter, picked her up, carried her outside and body-slammed her on the pavement. Staggs suffered nine broken bones, a sextet of cracked ribs and a fractured knee.
Hughes was arrested and charged with felony aggravated assault.
Pandemonium over Popeyes' chicken sandwiches are culpable for several maniacal incidents across the country. If you recall, a dude was shanked last weekend in Maryland after he jumped somebody in line. Despite acts of bloodshed, Popeyes officials said they won't remove the sandwich from the menu.
Should the federal government intervene?
Is there cocaine in the sandwiches? Heroin perhaps?
Watch the disturbing video.
Share your thoughts.
#PopeyesChickenSandwich #Popeyes Sunday night @PopeyesChicken crew fight smh pic.twitter.com/deQkIRxeSQ

— LaKeshia Hall (@JustKesh87) November 5, 2019