Rapist killed by Cleveland police.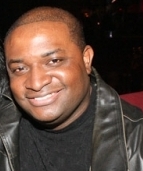 Blog King, Mass Appeal
CLEVELAND — Authorities in Cleveland, Ohio have released the graphic video that shows police officers shooting a fat miscreant multiple times as he tried to rape a woman in broad daylight. The fatality took place Tuesday afternoon around 3:45 p.m. at the Coventry Park Apartments. Bodycam footage shows an officer pulling up to the scene as the shirtless rapist stood over the victim with a firearm in his left hand. The officer ordered the assailant to drop the gun but the negro refused.
Seconds later, several cops arrived at the scene and wielded their weapons. The rapist then grabbed the damsel by her mane and thwacked her in the cranium. Officers reciprocated by firing 11 shots at the malefactor who somehow managed to stay on his feet. After crawling towards a squad car, the victim stumbled off to safety as officers fired another round of gunshots; killing the corpulent scumbag.
Watch the disturbing video.
Share your thoughts.