Antonio Brown hammers NFL.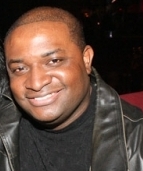 Blog King, Mass Appeal
MIAMI — It's probably safe to assume Antonio Brown's NFL career is indelibly fractured. The 31-year-old receiver lambasted the league on Thursday with a profanity-laced tirade via Twitter. Brown's bombardment comes on the heels of former Cleveland Browns safety Jermaine Whitehead's racist communiqué on Sunday. "Imagine conforming to a system — giving it a 100 percent — to see them treat me like this is unfairly," Brown tweeted. "Making money off my sweat and blood. F*ck the NFL. I'll never play in that sh*t [league]… treat black people the worse! Clear my name and go f*ck your self."
It's been a turbulent nine months for Brown. The Pittsburgh Steelers traded the 9-year veteran to the Oakland Raiders for a bag of peanuts in March. But Brown coerced a contractual egress after threatened to beat the sh*t out of Raiders general manager Mike Mayock during practice.
Sources said Brown called Mayock a "cracker" and a "devil" in front of the entire team.
Imagine conforming to a system giving it a 100 percent to see them treat me like this is unfairly ! Making money off my sweat and blood Fuck the @nfl I'll never play in that shit treat black people the worse! Clear my name and go fuck your self

— AB (@AB84) November 7, 2019
After getting jettisoned from Oakland, Brown signed a one-year deal with the New England Patriots for $15 million. But he was released amid allegations of sexual assault. Britney Taylor, a former gymnast, is the complainant. Has Brown finally burned all of his bridges? Does the NFL have a race issue?
What's my take?
It's clear there's a faction of negro athletes who have a problem with their white, gray-haired, billionaire employers. Even though the NFL is 70% black, the league is owned and operated by 32 elderly and/or middle-aged Caucasians; many of whom are staunch Republicans.
That's a bad admixture to say the least.
That said, jaundiced negroes like Brown are wrong for hatin' on proprietors who have the right to run their business as they deem fit. If black players are truly fed up with white authoritative figures, they can simply start their own league. Sh*t, this is America. Nobody's putting a gun to their heads.
See, black athletes like Brown have plenty of mazuma to effectuate new commerce. But many are too busy procuring gold chains and chasing vulva to execute that type of entrepreneurial prescience. That's not the white man's fault. Besides, the NFL has a culture problem; not a racial one.
For example… if all 32 owners were black, would the NFL operate under a different business model? Would Carry Underwood be asked to perform the "Sunday Night Football" song or would the privilege go to Beyoncé? Would there be mo' black general managers, black coaches and black quarterbacks?
Again, the NFL is ran by a conservative preponderance and that's reflected in both the culture and business model. Acquisitive negroes like Mr. Brown need to buy a clue instead purchasing diamond earrings and mink stoles. The door of opportunity remains open.
Blacks are most culpable for not walking in.
Share your thoughts.