T.I. monitors his daughter's hymen.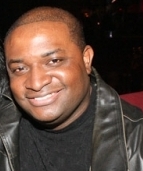 Blog King, Mass Appeal
ATLANTA — Coitus cop T.I. is catchin' hell on Twitter after he told the world he concocts "yearly trips to the gynecologist" with his 18-year-old daughter — Deyjah Harris — "to check her hymen." In other words, he's policing her vulva to assure she's still a virgin. T.I.'s controversial utterance was spewed in a since-eradicated podcast of "Ladies Like Us." The show's hosts, Nazanin Mandi and Nadia Moham, issued an apology after receiving immense backlash from fans and censurers.
This is absolutely disgusting and perverted and vile and ignorant and just plain wrong. TI is a sick, controlling narcissist and there is absolutely NO way Deyjah, her mother or any woman in TI's life should be okay with this. https://t.co/tDjVdAoSom

— Candice Marie Benbow (@CandiceBenbow) November 6, 2019
"Deylah's 18, just graduated high school now and she's attending her first year of college, figuring it out for herself," T.I. said during his appearance on the show. "And yes, not only have we had the conversation, we have yearly trips to the gynecologist to check her hymen."
At first, everybody thought T.I. was joking.
But then he divulged specific details of the doctor's visit.
"This is what we do… Usually, like the day after the [birthday] party, she's enjoying her gifts. I put a sticky note on the door: 'Gyno. Tomorrow. 9:30,'" T.I. explained.
"So then [the doctor says], 'I just want you to know there are other ways besides sex that the hymen can be broken. Like bike riding, athletics, horseback riding and just other forms of athletic physical activity. So I said, 'Look doc, she don't ride no horses, she don't ride no bikes, she don't play no sports. Just check the hymen, please. And give me back my results expeditiously.'"
T.I. added that Deylah's "hymen is still intact" as of her 18th birthday.
Critics are calling his deportment "disgusting, possessive and controlling."
Hell, Deyjah opened a burner account to lambaste her daddy's views.
Do you agree with the detractors?
Is T.I. overstepping his bounds?
Share your thoughts.