Substitute teacher pummels student.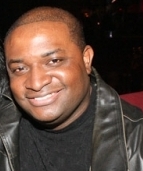 Blog King, Mass Appeal
KYLE, Texas — This week's "I F*cked Up a Good Job Award" belongs to 32-year-old Tiffani Shadell Lankford, a black substitute teacher, who was arrested and jailed after she beat the sh*t out of a white special needs student. The sanguinary ordeal went down Friday afternoon in Spanish class at Lehman High School in Hays County, Texas. The ass-whuppin' was also captured on video. Cell phone footage shows Tiffani thwacking the 15-year-old several times in the countenance before tossing her to the floor and stomping on her head.
But, it should be noted, the student hit Tiffani first.
Deputies with the Hays County Sheriff's Office responded to the scene. Tiffani is charged with second-degree felony aggravated assault. She's lookin' at 2 to 20 years. She was also fired. "We take the safety and security of our students seriously," Karen Zuniga, the school's principal, wrote in a statement. "We took swift action when this incident occurred and will do everything necessary to protect our students."
Tim Savoy, a spokesman with Hays Consolidated Independent School District (CISD), said Tiffani had filled in 18 times as a substitute teacher without incident since joining the school district in late August. The student, who was knocked unconscious, received treatment at a nearby hospital.
Word on the street claims the teen used the N-word prior to throwing the first punch.
Could Tiffani's deportment be construed as self-defense?
Watch the disturbing video.
Share your thoughts.