Trina snaps on female shopper.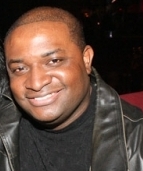 Blog King, Mass Appeal
MIAMI — While patronizing a Walmart shopping center in Florida, Trina damn near caught a case when a white shopper allegedly called her a "n*gger bitch" after they bumped into each other in an aisle. The profanity-laced tirade went down in Cooper City, Florida, a suburb of Miami. It was also captured on video. Cell phone footage shows the 44-year-old rapper cussin' out the Caucasian lady as they stood face to face at the counter. "Say it again you dirty ass bitch!" Trina screamed as she pointed her finger in the woman's countenance.
"I'm a n*gger bitch? Say it again! I dare you…"
A concerned bystander quickly called police as a handful of customers started yelling and screaming at each other. Witnesses told investigators the woman told Trina to "watch out, you n*gger bitch" after the aforementioned collision. Officers tried to file a report, but Trina declined.
Instead they gave her an escort to her vehicle for safety purposes.
The perpetrator was allowed to leave the property without interrogation.
Watch the crazy video.
Share your thoughts.