Stephen A. lands massive new deal.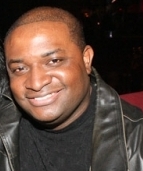 Blog King, Mass Appeal
BRISTOL — Stephen A. Smith was already rich. Now he's downright wealthy. The 52-year-old sportscaster reached an agreement with ESPN on a lucrative 5-year extension that will pay him $8 million per year. The new indenture tops Mike Greenburg's salary of $6.5 million, making Stephen A. the highest paid sports personality in the network's history. "For the Jay-Zs, LeBrons, Shaqs, and others I don't consider them the American Dream. I consider me the American Dream," Stephen tweeted.
"You got a one in a billion shot to be them, but you can be me. You can go to school, you can work hard, you can make it and be Stephen A."
Bring In The Money! Stephen A. Smith's New ESPN Contract Comes With Huge Annual Salary (via @NESN) https://t.co/ENEuuxgQSx

— TMZ (@TMZ) November 11, 2019
Once word got out, many celebs logged into their Twitter accounts to send the Winston-Salem State University alum their approbation. "Congratulations to my friend @stephenasmith for his huge new deal with ESPN," tweeted Earvin Magic Johnson. "Continue making history."
In addition to the remuneration bump, ESPN will augment Stephen A's presence on the network. His métier includes ESPN Radio, NBA Countdown, First Take, ESPN+ and Sportscenter.
Congratulations Stephen A!
Like Magic said, "continue making history."
Share your thoughts.