Crazy mom beats daughter on video.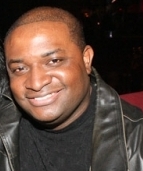 Blog King, Mass Appeal
NEW JERSEY — Law enforcement officials in New Jersey are investigating after a video went viral that shows a belligerent mother beating the sh*t out of her 12-year-old daughter in Rodney King fashion. The pummeling was livestreamed via Snapchat to thousands of viewers. In the video, the mother begins with an elucidation to the audience as to why she plans to batter her inquisitive 6th grader. "This little girl is 12-years-old. She's only in the 6th grade," the mother explained.
"She wanna be grown so I'm gonna show her who's grown."
At her mom's behest, the little girl removed her trousers. Seconds later, the mother started thwacking her with a belt. Then she upped the ante by punching and kicking the child repeatedly. The mother also stomped on the caterwauling youngster as she laid helplessly on the floor.
It's one of the most disturbing child abuse incidents ever seen.
To mom's chagrin, the little girl posted nude pics on social media.
It's probably safe to assume she'll never do it again.
Watch the crazy video.
Share your thoughts.