Black lady sues Waffle House.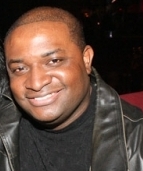 Blog King, Mass Appeal
MOBILE, Ala. — Chikesia Clemons, a black woman in Alabama, is suing Waffle House for racial discrimination after a video went viral that shows her being tackled to the floor by police officers during an arrest. The grapple transpired last year inside the greasy eatery in Saraland — a suburb of Mobile. It was also captured on video. Cell phone footage shows a scantily clad Chikesia having contretemps with officers roughly two minutes after entering the damn restaurant. Two measly minutes.
Once inside, a Waffle House manager accused Chikesia and her retinue of being inebriated and told an employee to call police. Chikesia's embonpoint and panties can be seen during the arrest. As she was being handcuffed, one of the cops said, "I'm about to break your arm."
All hell broke loose when a white waitress informed the group they would be charged .50 cents for plastic utensils. Chikesia argued that white customers aren't required to pay that type of bill. Another white waitress allegedly chipped in with "You need to learn your place."
During the 911 call, the dispatcher asked the employee a series of gender-specific questions but, instead, was told "they're black." Chikesia was charged with disorderly conduct and resisting arrest.
The lawsuit says Chikesia should be indemnified because she was brutally apprehended as a ramification of spurious reporting. She's also seeking a boatload in recompense for pain and damages.
Does Chikesia deserve a solatium?
Did officers react inappropriately?
Watch the disturbing video and judge for yourself.
Share your thoughts.