Tori Spelling in financial mess.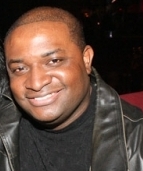 Blog King, Mass Appeal
BEVERLY HILLS — Looks like somebody needs a payday loan. Tori Spelling, star actress of recently cancelled BH90210, owes more than $1 million in delinquent taxes. It's an exorbitant summation of $1,182,760 to be exact. Damn, that's a bunch of nickels and dimes. According to the Los Angeles County Recorder of Deeds, the mother of six has an unreleased state tax lien of $259,108 from June 13, 2016 coupled with another state tax lien of $31,775 from April 17, 2018. Then, according to the IRS, Tori has yet to satisfy a pair of federal tax liens — one for $707,487 and the other for $184,390.
Tori Spelling owes a whopping $1,182,760 in taxes! https://t.co/2TmgQEdA8A

— Radar Online (@radar_online) November 12, 2019
Unfortunately, that's not the extent of Tori's pecuniary snafu. The 46-year-old thespian is also on the hook for massive credit card debt and an outstanding loan. Tori, if you recall, was slapped with litigation from American Express a few years ago for failing to pay back $87,594.55 in purchases.
There's currently an adjudication against her.
Tori and her husband, Dean McDermott, also owe $400,000 to City National Bank for a personal debenture. The cancellation of BH90210 couldn't have come at a worse time. Tori was remunerated $85,000 per episode, now it's zero. The '90s series reboot was scrapped by Fox after one season.
Is it time for Tori to truncate her expenditures?
Is bankruptcy an option?
Share your thoughts.