Mo'Nique files Netflix lawsuit.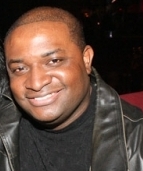 Blog King, Mass Appeal
LOS ANGELES — Mo'Nique is finally putting her attorney fees where her mouth is. After spending the past few months bitchin' and complainin' about Netflix policies, the blackballed actress is suing the popular streaming service for racial and gender discrimination. In the lawsuit, the 51-year-old comedienne is accusing Netflix of paying Amy Schumer $13 million for an hour-long comedy special while offering her a measly $500,000 for a homogeneous stand-up routine. Amy, 38, is white. Mo'Nique is black.
In addition to that, the disgruntled Oscar winner claims Netflix officials allowed Kevin Spacey to use the N-word on the set of "House of Cards" without comeuppance. A vexed Spacey allegedly told his security detail, "I don't want n*ggers on my set anymore."
Nearly two years after Mo'Nique called for a #Netflix boycott on Twitter, the comedian is suing the streaming giant for racial and gender discrimination over the $500,000 offer she received to do a standup special https://t.co/RNJwmkVNNE

— Hollywood Reporter (@THR) November 14, 2019
The lawsuit also alleges gender inequality when it comes to remuneration. In the Netflix drama series "The Crown," the actress who portrays Queen Elizabeth II was initially paid $14,000 per episode less than the thespian who stars as Prince Philip.
The salary aperture was eventually tapered amid public indignation.
Like Amy, male comedians Chris Rock and Dave Chappelle received $13 million apiece for their comedy specials. Amy, however, was originally offered $11 million. She renegotiated after finding out what Chris and Dave got. Mo'Nique is asking the court for an unspecified amount to account for damages. She's also seeking an exhortation to assure Netflix officials revise their discriminatory procedures.
Does she have a strong case or is this sour grapes?
Share your thoughts.