Axel Foley back after 3 decades.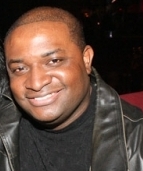 Blog King, Mass Appeal
LOS ANGELES — Eddie Murphy is on fire! Just weeks after the premiere of his hit biopic "Dolemite Is My Name," the 58-year-old actor signed an indenture with Netflix to star in "Beverly Hills Cop 4." Talk of a reboot has been going on for awhile. But Eddie finally put pen to paper to make it happen. After a 25-year hiatus, Axel Foley is back on the streets. If you recall, "Beverly Hills Cop 3" came out in 1994. "I figured out a way to connect the dots — there has to be some kind of record, I don't know if there's ever been a sequel 30 years afterward — that's what we're doing now," Eddie said.
"I'm just over the moon how it's turning out. I used the same director that I used for 'Dolemite Is My Name' and some of the actors. [Dolemite] went so well that we just wound up on this next project."
In addition to Beverly Hills Cop, Eddie is also working on "Coming to America 2."
Are you excited about the sequels?
Did Eddie wait too long?
Share your thoughts.