Garrett pummels Mason Rudolph.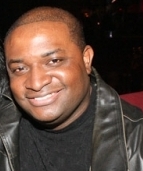 Blog King, Mass Appeal
CLEVELAND — In front of a "Thursday Night Football" audience, the Cleveland Browns beat the Pittsburgh Steelers for the first time in 5 years. Browns 21, Steelers 7. But the victory was overshadowed by a donnybrook that broke out when Browns defensive lineman Myles Garrett tried his best to paralyze Steelers quarterback Mason Rudolph. With the Browns up two touchdowns in the waning seconds, Garrett wrestled Rudolph to the ground during a sack attempt. A pissed off Rudolph retaliated by twisting Garrett's head and kicking him in the nuts.
Mason Rudolph should be significantly fined as well for trying to rip @MylesLGarrett helmet off his head which ignited the retaliation. He's not without fault in the unfortunate matter. This is a physical,emotional game played by men. Let's not forget that. @nflnetwork #Truth

— Deion Sanders (@DeionSanders) November 15, 2019
As teammates tried to intervene, Garrett ripped off Rudolph's helmet and used it to crack him upside the head. Hell, Rudolph is lucky he's not ingesting sustenance through a straw right now.
Rather than play Good Samaritan, several players rushed in to join the melee, including Steelers offensive lineman Maurkice Pouncey who was caught kicking Garrett in the head as Steelers teammate David DeCastro pinned him to the turf. Multiple players were ejected and many believe Garrett's attack was the most violent to ever transpire on the gridiron. Hmm… not sure about that.
If you recall, roughly 13 years ago, Tennessee Titans defensive tackle Albert Haynesworth stomped on an opponent's head with his cleats, drawing a 5-game suspension which, at the time, was the longest for on-field behavior in NFL history. Garrett's punishment exceeds that.
He's now suspended without pay for the rest of the season.
Bro i can't even believe that just happen.

— Patrick Mahomes II (@PatrickMahomes) November 15, 2019
Reaction on Twitter was off the chain.
Kansas City Chiefs quarterback Patrick Mahomes tweeted: "Bro I can't even believe that just happened."
Former Dallas Cowboy Dez Bryant tweeted: "He's done for the rest of the year."
Hall of Fame quarterback Kurt Warner tweeted: "I have no idea what I just saw on TNF w/@MylesLGarrett? How in the world can u be so unaware? How can you allow ur emotions to go unchecked & swing a helmet at another player's head (who's helmet u tore off to hit him with)? I'm physically upset right now & I was watching TV!"
After the game, Rudolph addressed reporters.
"I thought it was cowardly, bush league," Rudolph said of Garrett.
"I'm not going to back down from any bully out there."
Fortunately, Rudolph is okay.
But it was foolish on his part to go to blows with a D-lineman.
Here's why:
There are generally three softies on each football team.
1) The punter.
2) The placekicker.
And,
3) The quarterback.
Dude… quarterbacks are so frangible, they don red jerseys during practice which means you can't hit 'em. Today's signal callers are so f*ckin' soft, the NFL concocted a separate set of rules to discourage defenders from tackling their candy asses. Garrett is 6'4″ and weighs 271 pounds.
Dude is practically all muscle.
Hell, he probably bench presses 600 pounds.
In other words, Garrett is the wrong negro to f*ck with, especially if you're a quarterback. As mentioned earlier, Rudolph is lucky. He could've been hospitalized, paralyzed or even dead. As a quarterback, you gotta know your place. Can you imagine Mahomes throwing blows with Aaron Donald?
Suicidal move on Rudolph's part.
Hopefully, he learned his lesson.
Share your thoughts.