Popeyes worker whips customer.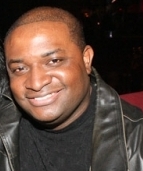 Blog King, Mass Appeal
DETROIT — Law enforcement officials in Motown are investigating after a Popeyes Chicken employee assaulted a 20-year-old customer while stripping off her raiments in front of everybody in the restaurant. The donnybrook took place inside the greasy fast food venue in Detroit. It was also captured on video. Cell phone footage shows the worker and patron having contretemps over a damn chicken sandwich. Seconds later, the employee ripped off the customer's blouse and they proceeded to reciprocate blows.
Boobs were everywhere.
It's hard to tell the difference between chicken breasts and female breasts.
Popeyes Fight Club…everybody knows the rules pic.twitter.com/vQTfpnpocU

— ESPN Drunk (@EspnDrunk) November 14, 2019
Rather than step in to conciliate, other employees and patrons looked on in bewilderment. Then, in a separate incident, another cell phone video went viral that shows a handful of female employees at a Popeyes restaurant in Milwaukee pummeling each other in the dining area.
Twitter users are calling it the 'Popeyes Fight Club.'
Has sandwich pandemonium gotten out of hand?
Is it time to proscribe the artery-clogging entrée?
Watch the disturbing videos.
Share your thoughts.