Several shot at football game.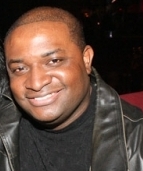 Blog King, Mass Appeal
NEW JERSEY — Law enforcement officials have six malefactors in custody after a shooting broke out at a high school football game on Friday, sending hundreds of terrified fans towards the exits. Some hid under bleachers. Football players ran off the field. And referees were seen laying on the ground. The sanguinary ordeal transpired in Pleasantville, New Jersey. It was also captured on video. Cell phone footage shows gunfire taking place during the third quarter of a playoff game between the Camden Panthers and the Pleasantville Greyhounds.
As fans and faculty members ran for cover, a bullet struck the neck of a 10-year-old boy. He wasn't the only one hit. Ibn Abdullah, 27, and a 15-year-old boy were also shot. Despite his injuries, Abdullah was arrested and charged with unlawful possession of a handgun.
The suspects are: 31-year-old Alvin Wyatt, who was arrested and charged with three counts of attempted murder and a pair of weapon possession charges. Tyrell Dorn, 28, Shahid Dixon, 27, Michael Mack, 27, and Vance Golden, 26, are charged with unlawful possession of a firearm.
A juvenile was also arrested.
Watch the disturbing video.
Share your thoughts.