Another teacher batters student.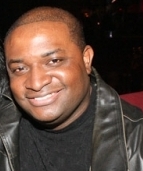 Blog King, Mass Appeal
MARLBORO — Tiffani Lankford, hold my beer. This week's "I F*cked Up A Good Job Award" belongs to 36-year-old Vivian Noirie, a Maryland high school teacher who was arrested after she beat the sh*t out of a 17-year-old student in class. The ass-whuppin' went down last week at Largo High School in Upper Marlboro, Maryland. It was also captured on video. Police Chief Hank Stawinski called the scuffle "very, very disturbing" during his press conference on Friday. "The teacher engages in physical assault of that student," Stawinski said.
"The nature of that assault was extraordinarily violent, and that conduct is criminal in nature."
Cell phone footage shows Vivian punching and kicking the teen repeatedly before slamming her big ass to the floor. Several students rushed in to intervene. The bellicose teen intentionally collided with Vivian and stomped on her foot because she received a bad grade, sparking the melee.
A teacher and student fight at Largo HS 😳 (via @kissHERkicks) pic.twitter.com/PQwFEUkMaY

— DC Maryland Virginia (@DMVFollowers) November 15, 2019
"I am extremely disappointed by the horrific actions that took place in our classroom today," said Monica Goldson, CEO of Prince George's County Public Schools. "It's important to know that we have set high expectations and standards for our staff and students and what you saw on that video does not represent the hard work that over 10,000 teachers do every single day."
Vivian faces charges of second-degree assault and child abuse. She was also fired. Vivian's bombardment comes on the heels of Tiffani Lankford's assault on a special needs student. Tiffani, 32, was serving as a substitute teacher in Kyle, Texas. Both are black women in their 30s. Do we have a pattern?
Are sistas losing patience with kids?
What's my take?
Teachers are in a really tough spot. If a student hits you and you do nothing, the entire classroom will laugh at you and assume you're a wuss. If you hit 'em back, you're going to jail. It's simply a no-win situation for today's educators. They're screwed either way.
Watch the disturbing video.
Share your thoughts.