Snoop says he's sexier than John.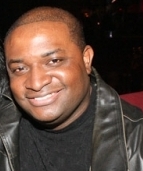 Blog King, Mass Appeal
LOS ANGELES — Snoop Dogg says to hell with People Magazine. In his mind, he's the "Sexiest Man Alive." The 48-year-old rapper declared himself the most beddable on Friday in a mock magazine post on Instagram that shows him puffin' a joint while donning a blue designer suit. The counterfeit cover also incorporates the maxim, "How a Crip Took Your Chick." Snoop's communiqué comes just days after John Legend was named People Magazine's "Sexiest Man Alive" in a more humdrum cover that features the 40-year-old singer in a navy blazer with the headline, "How a Good Guy Got It All."
Move Over John Legend! Snoop Dogg Jokingly Crowns Himself Sexiest Man Alive with Edited PEOPLE Cover https://t.co/D9zXQdEHsK

— People (@people) November 16, 2019
John's wife, Chrissy Teigen, agreed with the selection. The 33-year-old model even bragged about giving up the derrière to the new champ. "My secret is out," Chrissy tweeted. "I have fulfilled my dream of having boned People's sexiest man alive!!! I cannot WAIT for people to get mad…"
Who's sexier? John or the Dogfather?
Share your thoughts.