SNL pokes fun at Popeyes Chicken.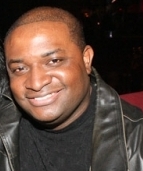 Blog King, Mass Appeal
NEW YORK — The cast of Saturday Night Live poked fun at the pandemonium encircling Popeyes chicken sandwiches with a sketch that features musical guest Harry Styles as a UK intern who tries to purchase the artery-clogging entrée for his co-workers (portrayed by Kenan Thompson, Melissa Villaseñor, Ego Nwodim, Chris Redd and Heidi Gardner). After everybody weighs in on what to ingest for lunch, the naive intern suggested Popeyes chicken sandwiches because he's heard good things about them.
The white employees appear comfortable with the intern's recommendation. But the black workers are terrified for many reasons. For one, the fast food joint is located in a high-crime vicinity between Foot Locker and a liquor store. Popeyes is also maligned for several violent incidents throughout the country.
Nevertheless, in the skit, the intern pops off a handful of bad ideas as to how he plans to patronize the greasy venue which includes traveling alone, donning a trench coat, cutting people in line, yelling at cashiers and procuring every sandwich in inventory. His approach is basically a death wish.
It's not the funniest skit in the world.
Some even believe it's racist.
Watch the goofy video.
Share your thoughts.