Mark Walton thrown in jail.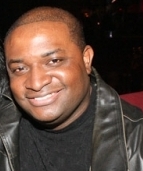 Blog King, Mass Appeal
MIAMI — This week's "I F*cked Up A Good Job Award" belongs to former Miami Dolphins running back Mark Walton who faces litigation after he allegedly beat the sh*t out of his gravid inamorata on Tuesday. Donning a beige jumpsuit and matching handcuffs, Walton appeared inside a Broward County courtroom on Wednesday to plead his innocence. He's charged with one felonious count of aggravated battery against a knocked-up person which carries a maximum prison sentence of 15 years.
According to court docs, the sniveling victim called 911 around 4 a.m. and told the dispatcher: "My boyfriend beat me up!" When police officers arrived, the verklempt damsel said Walton slammed her against a wall before thwacking her multiple times in the countenance.
Walton's chick is 5-weeks pregnant with his child.
She also sported a black eye.
Disturbing audio of a 911 call made from Mark Walton's Girlfriend. pic.twitter.com/w5qE1B5AD7

— The Truth Serum Football (@ThetruthserumFF) November 20, 2019
Walton, 22, was released by the Dolphins shortly after the arrest. Broward County Judge Jackie Powell ordered the 22-year-old halfback to undergo a substance abuse evaluation and he's to have zero contact with the complainant. Walton's attorney, Michael Gottlieb, denies the allegations.
"Anybody who gets arrested, it's never a happy experience," Gottlieb said after the hearing. "He's looking forward to getting out and moving forward with his life." Unfortunately, this ain't Walton's first rodeo. He's had several run-ins with the law which includes 4 arrests and a taser incident back in March.
Did Walton deserve to lose his job?
Is CTE a factor?
Share your thoughts.