Jussie Smollett suing Chicago.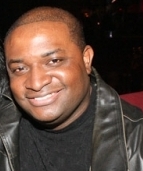 Blog King, Mass Appeal
CHICAGO — Give Jussie Smollett credit. At least he's sticking by his lie. After being slapped with a myriad of criminal charges tied to falsifying a police report, the homosexual thespian filed a countersuit on Wednesday against the City of Chicago, the Osundairo brothers of Nigeria, and Police Superintendent Eddie Johnson claiming "malicious prosecution" cost him his job at "Empire" in conjunction with millions of dollars in dissipated remuneration. According to court docs, Jussie is accusing the aforementioned litigants of concocting an anecdote that he engineered a duplicitous MAGA assault with a noose.
Jussie Smollett Sues City of Chicago for Malicious Prosecution https://t.co/lixrjah5Tj

— TMZ (@TMZ) November 20, 2019
The 37-year-old actor also denies hiring the Osundairo brothers to stage the spurious attack around 3 a.m. on January 29, 2019. Instead, Jussie remains adamant that a white male perpetrated the hate crime near a Subway deli. City officials have an active lawsuit against Jussie to recoup probe expenditures.
Does he have a strong case?
Is Jussie cuckoo for Cocoa Puffs?
Share your thoughts.