Black Panther and Avengers face test.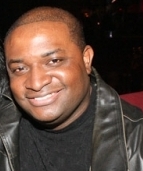 Blog King, Mass Appeal
HOLLYWOOD — In episode one of Marvel's "Shadow of Atlantis," Black Panther and the Avengers meet one of their most formidable challenges yet when they're tasked with defending New York City from Tiger Shark and his minacious army of sea monsters. At the same time, Black Panther tries to safeguard Wakanda from an ancient, esoteric commination while severing ties with old alliances and obsolete ordinances to become the type of King he wishes to be. With succor from his sister Shuri, Black Panther outlines a new stratagem for himself and the patriotic populace of Wakanda.
Enjoy the show!
Share your thoughts.