SNL cast made Trump sketch.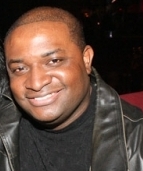 Blog King, Mass Appeal
NEW YORK — The cast of Saturday Night Live tackled President Donald Trump's impeachment inquiry over the weekend with a comedic sketch of an impromptu press conference held outside the White House in close proximity of a loud ass helicopter. President Trump (played by Alec Baldwin) appears to be in a hurry as reporters catechise him with questions about the avowal of Ambassador Gordon Sondland.  "Look, I know you probably have a lot of questions for me about this impeachment nonsense," said Trump. "I can't really hear you that good because of this lousy chopper behind me, but it sounds like you said Sondland's testimony completely exonerated me, and I totally agree with that."
As journalists continued to pop off inquiries, Trump admitted that he jotted down a précis during Sondland's testimony. "I used the biggest, fattest, blackest magic marker I could find," he said. "I love black magic markers by the way — I know most people use Sharpies — they smell like licorice."
'Saturday Night Live': Alec Baldwin's Donald Trump meets Will Ferrell's Gordon Sondland https://t.co/pwOofOfmqV pic.twitter.com/jNZt58ZZrG

— Yahoo News (@YahooNews) November 24, 2019
When interrogated about which portion of Sondland's testimony proved his innocence, Trump replied: "It's right here in my notes of super important conversations on the phone I've had. I'll read one, but then I have to split. This is me and Ambassador Sondland talking. He says to me, 'what do you want?' And I answer, 'two large pies, extra cheese, extra sauce. No, wait, wait, wait. That's a different phone call."
Realizing he screwed up, Trump found the correct notes.
"I said to Sondland, 'I want nothing. No quid pro quo, bro,'" he explained. "See? It's right here in black licorice. Case closed." After Trump told the press he doesn't really know Sondland that well, actor Will Ferrell (the guest host) joined the media session as the Ambassador.
But his appearance added kerosene to the fire.
"Keep the quid pro quo on the low low. Got it," an unconvincing Sondland told Trump.
"I just want to go on record and say, 'you guys need to lay off my boy.'"
Watch the sketch.
Share your thoughts.