"Ice Ice Baby" rapper Vanilla Ice finally divorced after reaching big 'settlement'
Vanilla Ice, Laura granted a divorce.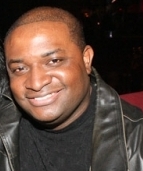 Blog King, Mass Appeal
MIAMI — "Alright stop! Collaborate and listen…" It took three years. But Vanilla Ice is officially single. After 22 years of holy matrimony, the "Ice Ice Baby" rapper and ex-wife Laura Van Winkle have reached a divorce settlement. The dissolution, filed in 2016, was recently signed by a judge in Palm Beach County, Florida. The severance would've went through much sooner had the ex-lovebirds not hit a stalemate over pecuniary issues tied to health insurance and alimony. If you recall, the 52-year-old lyricist and Laura got hitched in 1997.
The marriage, however, was derailed by a pair of domestic battery arrests.
Word on the street claims he beat her ass on the regular.
Vanilla Ice celebrates with Method Man after finalizing divorce – Daily Mail https://t.co/XWjFnjntDo pic.twitter.com/Mj1P2lLCIQ

— Steven Benke (@stevebenke) November 27, 2019
Vanilla Ice (legal name Robert Van Winkle) and Laura have two children together. But they're both adults so custodial issues and child support won't be a factor. Rumor has it Laura grew weary of Vanilla phallus. But it doesn't matter. The bottom line is the exes had a problem and the judge solved it.
Word to your mother!
Share your thoughts.