Thanksgiving brawl derails the holiday.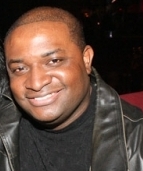 Blog King, Mass Appeal
AUBURN — Law enforcement officials are investigating after a pair of donnybrooks broke out inside two shopping malls on Thanksgiving. Both were captured on video. One of the brawls transpired at the Auburn Mall in Alabama where cell phone footage shows a corpulent black chick body-slamming a diminutive contender before their entourages ultimately intervened. The second fight transpired at the Lehigh Valley Mall in Pennsylvania. Cell phone footage shows a bout of fisticuffs between two pugnacious loiterers in front of a "Forever 21" store as a handful of security officers rushed in.
A damn shame.
Watch both brawls.
Share your thoughts.