Rockstar Burger Video: Footage shows "drunken" woman getting pummeled
Rockstar Burgers closing its doors.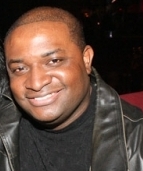 Blog King, Mass Appeal
KANSAS CITY — Rockstar Burgers in the West Bottoms is closing its doors after a woman got battered in front of the 24-hour eatery located on the corner of 16th and Genessee in Kansas City. The bout of fisticuffs took place following a Kansas City Chiefs game. It was also captured on video. A repeat offender of liquor license violations and other infractions, Rockstar Burgers has become a crime magnet. Word on the street claims the owner once shared a video online that shows inebriated chicks having copulation with dogs while guzzling canine urine. The natives have grown restless. Change is obviously needed.
 "It used to just be motorcycle gangs, and people peeling out, and loud noises, and people firing shots off to now we're seeing women getting beat and really sketchy wrong things happening," one neighbor explained to Fox 4 News.
Rockstar Burger owner (Brian) is accused of drugging women and his gf and taking them upstairs to his loft and making them do sick shit. Like suck and fuck dogs and gargle dog jizz. There is a video but….. naw! 🤮 pic.twitter.com/1Yo0fp5Kbi

— Bae (@CremeDeLaKym) November 25, 2019
As for the assault? Cell phone footage shows Hannah Harris absorbing multiple punches to the head from another woman as she laid helplessly on the ground. Rather than conciliate, a guy stood there and filmed the pummeling for social media. Harris, who was intoxicated, had just attended the Chiefs game. She apparently said something to offend a patron who then followed her outside where the beatdown ensued.
Watch the disturbing video.
Share your thoughts.