Comics Hart, Epps hanging with Ron.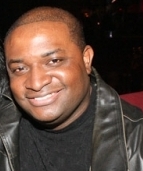 Blog King, Mass Appeal
LOS ANGELES — Animated pubescent Lil Ron celebrated Thanksgiving weekend by breakin' bread with comedians Kevin Hart and Mike Epps. The opening sequence shows Ron and grandma purchasing groceries as they get ready for family dinner. After they prepared a mysterious repast, Hart and Epps showed up to get their grub on. But, rather than distribute a traditional holiday entrée, Ron blindsided everybody with what appeared to be Popeyes chicken sandwiches. Lil Ron's Animated Series is now in its sixth season.
Watch the hilarious episode.
Share your thoughts.