Terrelle Pryor is stabbed in chest.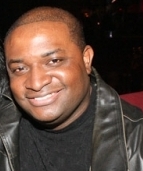 Blog King, Mass Appeal
PITTSBURGH — Former NFL player Terrelle Pryor spent Thanksgiving weekend under the knife (in more ways than one) after his inamorata, 24-year-old Shalaya Briston, perforated his ass following a domestic dispute early Saturday morning. The stabbing transpired around 4:30 a.m. inside Terrelle's apartment located in the 200 block of Heinz Street in Pittsburgh, Pennsylvania. According to police reports, Shalaya patronized a nightclub with friends after she experienced a series of contretemps with Terrelle. The couple got into a fight earlier that night and needed time to cool off.
When Shalaya returned from partying, a truculent Terrelle was waiting in the hallway. Seconds later, he started cussin' her out and beating her ass. After the scuffle spilled into the kitchen, Shalaya allegedly grabbed a knife and went Zorro by stabbing the 30-year-old receiver multiple times in the torso.
Terrelle Pryor Stabbing Suspect Shalaya Briston Took Smirking Mug Shot https://t.co/pyM7QeHfYg

— TMZ (@TMZ) December 2, 2019
Rather than let the Ike Turner impersonator perish, Shalaya and her cortège drove Terrelle to UPMC Mercy Hospital where he underwent emergency surgery. Detectives showed up to interrogate. Shalaya reportedly told investigators, "The only reason I'm here was to make sure that he didn't die."
However, a member of Shalaya's retinue was heard saying, "We should have just let him die." Shalaya was arrested and charged with criminal attempted homicide and aggravated assault, while Pryor faces litigation for simple battery. Witnesses said domestic violence is quotidian between the two.
Terrelle lost 3.5 liters of blood after the stabbing.
Shalaya smiled in her mugshot.
Should her deportment be construed as self-defense?
Will Terrelle learn to keep his f*ckin' hands to himself?
Share your thoughts.