Kid Rock slams Oprah Winfrey.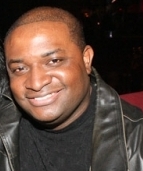 Blog King, Mass Appeal
NASHVILLE — To say Kid Rock ain't a fan of Oprah Winfrey would be a vast understatement. As a matter of fact, he hates her f*ckin' guts. While performing at 'Kid Rock's Big Ass Honky Tonk Rock N' Roll Steakhouse' in Nashville last week, the inebriated musician lit into Oprah with a profanity-laced obloquy so vitriolic it would've made Richard Pryor blush. The diatribe was also captured on video. As a staunch supporter of President Donald Trump, Kid Rock is an intransigent adversary of Oprah's feminist ascendancy. The "Cowboy" rapper believes she has a deleterious influence on women.
He feels the same way about Joy Behar and Kathie Lee Gifford.
"F*ck Oprah," the rocker screamed in the microphone as he was being escorted off stage. "Oprah Winfrey is like 'Hey, I just want women to believe in this sh*t.' F*ck her. She can suck d*ck sideways." When descrying the video, female fans can be heard calling him a racist.
Kid Rock, 48, also put Oprah on blast via Twitter, claiming he shunned her chinwag request a few years ago. "My people tried to get me to do The Oprah Winfrey show years ago and her people wanted me to write down 5 reasons why I loved her and her show," he tweeted.
"I said f*ck that and [f*ck] her. End of story."
If you recall, Kid Rock's disdain for Oprah goes back more than a decade when he told The Independent, "I just don't believe her. Maybe it's because I'm not one of the 150 million brainwashed women who heed her every word." Contrary to public opinion, Kid Rock swears he's not a racist.
Do you believe him?
Is the tirade being blown out of proportion?
Watch his rant.
Share your thoughts.