Crazy fans throw blows after game.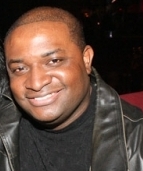 Blog King, Mass Appeal
CHICAGO — Dallas Cowboy fans are apparently jaundiced losers. Shortly after Dallas' 31-24 loss to the Chicago Bears on Thursday Night Football, rabid fans from both sides got embroiled in a virulent bout of fisticuffs at legendary Soldier Field. The donnybrook took place inside a stadium concourse. The brawl was also captured on video. Cell phone footage shows punches being hurled from all gradients. One Cowboys fan was beaten to a pulp after getting double-teamed. A second Cowboys fan was also pummeled.
It's still hard to tell who won the fight.
Watch the disturbing video.
Share your thoughts.