R. Kelly facing another charge.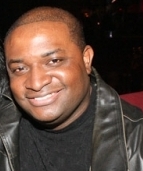 Blog King, Mass Appeal
CHICAGO — "Age ain't nothing but a number?" R. Kelly married 15-year-old Aaliyah in 1994. But, according to federal prosecutors, he bribed a government official to get her a fake ID that listed her age at 18. Now he's being charged with another statutory crime 25 years later. The indictment came down Thursday afternoon. Damn! If it wasn't for bad luck, Kelly would have no luck at all. If you recall, Kelly's nuptials were annulled by Aaliyah's parents in 1995. The redboned damsel died in 2001. Kelly is already facing a myriad of federal and state charges tied to sexual abuse with many of the cases involving minors. Kelly's lawyer, Steven Greeberg, said his client had "no idea" Aaliyah was 15 when they got hitched — claiming she lied about her age.
R. Kelly Used Bribe to Marry Aaliyah When She Was 15 , Govt Says https://t.co/vXZTajSUwO pic.twitter.com/AQ1TLXe1br

— EssenceLoaded TV (@essenceloaded) December 7, 2019
Earlier this year, Lifetime released a bombshell docuseries, "Surviving R. Kelly," that chronicled an array of sexual assault accusations against the 52-year-old singer. Kelly allegedly used his fame and fortune to recruit impuissant females for amatory and sadistic purposes. Word on the street claims he wouldn't allow members of his harem to ingest, micturate and/or defecate without his approbation.
Lifetime's "Surviving R. Kelly Part II: The Reckoning" will air on January 2nd at 8:00 PM CST with a dramatic 2-hour premiere. Should Kelly be charged with a 25-year-old crime?
If he beats his case, should he eschew young girls and bang cougars exclusively?
Share your thoughts.