Mahomes' chick heckled by fans.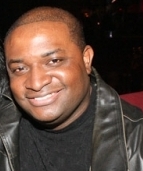 Blog King, Mass Appeal
FOXBOROUGH — Patrick Mahomes' inamorata, Brittany Matthews, tried to make herself sedentary in the stands of New England's Gillette Stadium on Sunday to cheer on the Kansas City Chiefs. But she received a contumelious introduction to east coast hospitality that elicited a swift relocation. During KC's 23-16 victory, Patriots fans treated Brittany so bad, security had to escort her ingenuous ass to a safer section. The blonde damsel attended the contest with Patrick's little brother, Jackson Mahomes. "This place is horrible," Brittany fumed. "This place is horrible! People yelling every time I stand up. Am I not [allowed] to stand up for football games?"
Patrick Mahomes' girlfriend Brittany Matthews says security moved her and Pat's brother to a "safe place" at Gillette Stadium because New England fans were harassing them.

"That's how you know it was bad." 😳 @brgridiron pic.twitter.com/2n78DtNAPc

— Bleacher Report (@BleacherReport) December 9, 2019
Brittany said the harassment began as soon as she reached her seat. "As soon as we sit down, a drunk dude said, 'Hey everyone, this is Patrick Mahomes' girl and brother, let's give them sh*t! This shall be fun," she recounted. As the goading intensified, security eventually showed up to intervene. "Gillette security came and got us and moved us to a safe place," Brittany explained. "That's how you know it was bad."
After the game, Brittany exacted some lex talionis upon churlish Patriots fans.
First, she shared a public kiss with Mahomes to make 'em jealous. Then she logged into her Twitter account to disseminate a little shade. "All patriots fans 'we still have 6 Super Bowls' Lololol," Brittany tweeted. "Once Patrick has been in the league as long as [Tom] Brady, then chat to me about Super Bowls! Patrick is 24, Brady is 42 you just wait."
Ouch!
Do you agree with her?
Will Mahomes surpass Brady's accomplishments?
Share your thoughts.