Cuba has seven more accusers.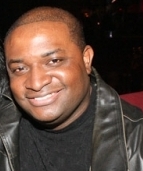 Blog King, Mass Appeal
NEW YORK — Cuba Gooding Jr. has garnered R. Kelly and Bill Cosby-esque treatment. Meaning? Popsies are starting to come out the woodwork. Cuba is now facing allegations of sexual misconduct from 7 more women, bringing the summation of accusers to 22. One of the thots told investigators the licentious actor started kissing her embonpoint without consent at a Sundance Music Festival in 2009. After she warned him to knock it off because he's married, Cuba allegedly clasped her derrière, ripped her tights and fingered her vulva. The accuser then bit him on the cheek and took off running.
Another chick claims Cuba grabbed her ass in Atlanta in 2011.
When she finally built the gumption to chastise his ass, the 51-year-old thespian replied: "I know you want to be an actress; I can ruin you." Then, last year in Malibu, a clairvoyant Cuba allegedly told a chickenhead, "You're going to sit on my face, pee in my mouth and pee all over me."
Cuba Gooding Jr. Accusers Reach 22 After 7 More Women Allege Sexual Misconduct https://t.co/XEW2mxcq71

— TMZ (@TMZ) December 10, 2019
Cuba has already been indicted on a plethora of criminal charges tied to forcible touching and lewd deportment. Most took place inside a bar. Prosecutors plan to use the new averments to help coagulate their case. Cuba's attorney, Mark Heller, said his client denies all allegations of criminal conduct.
"Unfortunately, people come out of the woodwork, making false allegations against Cuba, as often times happens when a celebrity is accused by the District Attorney's Office in a Public Forum," Heller said.
"The spurious, uncharged allegations offered by the District Attorney's Office are so ancient and outdated and lacking in details and impairs the Defendant from defending against them; thus, it demonstrates that the District Attorney's Office's motive in introducing these inflammatory, uncharged allegations is not for any probative value, but to merely gain an advantage against the Defendant and prejudice the Jury against the Defendant."
Do you think Cuba is guilty?
Do you want a chick to micturate in your mouth?
Is it time to smell his fingers for evidence?
Are the litigants lying?
Share your thoughts.