Captain Kirk is calling it quits.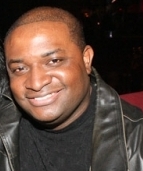 Blog King, Mass Appeal
LOS ANGELES — "Beam me up, Scotty!" Captain Kirk is gettin' a divorce for the fourth time. After 18 years of holy matrimony, William Shatner and his wife — Elizabeth — are calling it quits. The "Star Trek" thespian filed dissolution documents citing "irreconcilable differences." William and Elizabeth have no children together so child support won't be an issue. Ditto for spousal support because the ex-lovebirds are safeguarded by a prenuptial agreement. William and Elizabeth got hitched in 2001 despite a broad age aperture. He's 88 and she's 61.
'Star Trek' actor William Shatner is reportedly calling it quits on his fourth marriage.https://t.co/NsqqFPnoKR

— In Touch Weekly (@intouchweekly) December 10, 2019
Prior to Elizabeth, William said "I do" to Gloria Rand (1956-1969) with whom he has a trio of offspring; Marcy Lafferty (1973-1996); and Nerine Kidd (1997-1999) who passed away in August 1999. If you recall, William came home and found her butt naked in the bottom of their family swimming pool.
Coroners later determined intoxicants contributed to Nerine's drowning.
William is worth an estimated $100 million.
Elizabeth is expected to pluck a sizable chunk.
They're in the process of negotiating pecuniary terms.
Does Elizabeth deserve a dime?
Share your thoughts.