Many NFL players busted for fraud.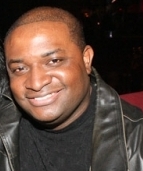 Blog King, Mass Appeal
KANSAS CITY — Former Kansas City Chiefs Joe Horn, Tamarick Vanover and several ex-NFL players could end up spending the next two decades behind bars for their alleged complicity in defrauding the league's healthcare program. The United States Department of Justice has filed criminal charges against Horn, Vanover, Clinton Portis, Robert McCune, John Eubanks, Ceandris Brown, James Butler, Frederick Bennett, Reche Caldwell and Etric Pruitt. All ten are accused of purloining mazuma from the Gene Upshaw NFL Player Plan for retirees and their families.
Clinton Portis, nine other ex-NFL players charged with health care fraud https://t.co/amEosznnt7

— ProFootballTalk (@ProFootballTalk) December 12, 2019
"Ten former NFL players allegedly committed a brazen, multi-million dollar fraud on a health care plan meant to help their former teammates and other retired players pay legitimate, out-of-pocket medical expenses," said Assistant Attorney General Brian Benczkowski in a statement.
According to court docs, the defendants submitted roughly $4 million in spurious claims then cashed in reimbursements for expensive sh*t like hyperbaric oxygen chambers, electromagnetic therapy devices and ultrasound machines. They're staring at a maximum penalty of 20 years in the penitentiary.
Damn!
Share your thoughts.