Critics down on Jumanji sequel.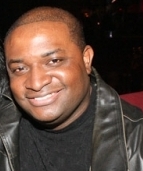 Blog King, Mass Appeal
HOLLYWOOD — Despite a star-studded cast featuring Dwayne "The Rock" Johnson, Jack Black and Kevin Hart, Jake Kasdan's "Jumanji: The Next Level" — the sequel to 2017′s "Welcome to the Jungle" — has garnered mix reviews from film critics. The action-packed comedy registered a score of 68% on Rotten Tomatoes' Tomatometer. James Berardinelli of ReelViews gave the flick two and a half stars out of four. Ditto for Mark Kennedy, writer for the Associated Press, who wrote:
"Like all sequels, the second suffers from not having the delicious surprise of the first. But the seed to a third film is hinted at in the closing credits, which is more than the first film promised."
Dream Team! 🙌 Take a look at our star-studded Hollywood Premiere for #Jumanji! pic.twitter.com/4J77SgEcxj

— Jumanji: The Next Level (@jumanjimovie) December 13, 2019
In "The Next Level", the gang returns but the game has changed. In order to rescue one of their own, the players will have to undergo a series rigorous challenges from desiccated deserts to snowy mountains to escape the world's most perilous game. Will they succeed?
If you recall, "Welcome to the Jungle" brought in nearly $1 billion at the global box office.
Will the sequel generate similar revenue?
Share your thoughts.