Rapper Ayyo Dev commits suicide.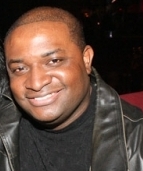 Blog King, Mass Appeal
VICKSBURG — Law enforcement officials in Mississippi are investigating after rapper Ayyo Dev appeared to take his own life while busting a freestyle rhyme via Instagram Live. The alleged fatality went down in Vicksburg, Mississippi. It was also captured on video. Cell phone footage shows an inebriated Ayyo addressing fans on Instagram Live before taking a hollow-point bullet to the cranium. "I swear to God, I'm the hardest n*gga from Mississippi," he proclaimed while speaking to the camera.
"I'm on some f*ckin' sh*t!"
Seconds later, the gun went off.
Authorities originally ruled Ayyo's death a suicide. But many believe he was either sniped by adversaries or faked his own death. Shortly after the shooting, Ayyo's friends disseminated a "lay in peace" communiqué through the rapper's Instagram account as a hip hop necrology.
The video has received millions of hits.
Watch the disturbing footage.
Share your thoughts.