Antonio laments baby mama drama.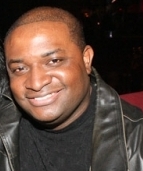 Blog King, Mass Appeal
MIAMI — Antonio Brown won't need inoculation for jungle fever anytime soon because he's eschewing white women. The embattled NFL star proclaimed his New Year's resolution over the weekend when several police officers encircled his Florida home after he experienced a series of contretemps with his Caucasian baby mama, Chelsie Kyriss. "No more white women 2020," he tweeted. Um, Antonio… your kids are half white.
Privacy be damned, Antonio recorded the fiasco and shared the footage. The first video shows the 31-year-old receiver ejecting Chelsie from his hotel room as she tried to snatch his cell phone.
The second video shows a handful of patrol cars surrounding Antonio's Hollywood, Florida residence. Fortunately, no crime was effectuated. Chelsie simply supplicated law enforcement officials to be present for a "civil standby" while she picked up some clothes for their children.
They have 3 kids together.
AB lost his damn mind this morning… @AB84 maybe it's a good idea if he doesn't come back to the @NFL it looks like he's been hit upside the head one too many times #BrainBoomin #antoniobrown #losthismind pic.twitter.com/ZIgb9mXIAu

— Blog Boy Takes (@BlogBoyTakes) January 13, 2020
A pissed-off Antonio got on Twitter and posted an incoherent message imploring Chelsie's dad to step in and conciliate. "Come get your daughter… she bringing the police to my house 3 days in a row; when she is block on my gate trying to say she stay here when she been staying in hotels," he tweeted.
Huh?
Prior to falling-out, Antonio shared a couple of vitriolic text messages on Instagram that read: "These hoes been [lying]," as well as, "These hoes be discussing your funds too." Antonio, who's unemployed, is facing litigation for sexual assault. His former black trainer, Britney Taylor, is the complainant.
Do you believe Antonio is done with Vanilla vulva?
Is that negro merely a CTE victim?
Watch the crazy video.
Share your thoughts.