Police officer gunned down.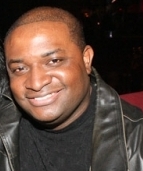 Blog King, Mass Appeal
FAYETTEVILLE — The Washington County Sheriff's Office in Arkansas released a series of disturbing videos detailing the "heinous" murder of police officer Stephen Carr who was gunned down execution-style by Landon T. Phillips while on duty. The homicide transpired on December 7th at a precinct stationhouse in Fayetteville, Arkansas. Surveillance footage shows a sedentary Carr inside a patrol vehicle in the back parking lot when Phillips sneaks up from behind and opens fire.
Carr was shot 10 times in the head.
He was 35.
Phillips was killed moments later during a police shootout.
Critics are lambasting the Sheriff's Department's decision to divulge the footage.
"We have hesitated to release the attached video of what transpired that night due to the heinous and shocking nature of this crime," the Sheriff's Office explained in a statement. "But in an effort to keep the public informed of exactly what happened that night, we are releasing video of the incident. Our concern, first and foremost, is for the family of Officer Carr, so prior to sharing any of this information publicly, it was first shared with them."
Watch the disturbing footage.
Share your thoughts.