Woman is killed while twerking.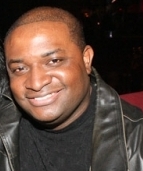 Blog King, Mass Appeal
KINGSTON — Law enforcement officials in Jamaica are investigating the brutal death of a woman who was struck by a vehicle while twerking in the middle of the damn street. The vehicular homicide transpired in the city of Kingston. It was also captured on video. Cell phone footage shows the braided damsel gyrating on the road when a truck speeds through and runs her over. Rather than pull over to check on the lady, the driver kept on going. The fatality transpired at night so you have to wonder if visibility played a factor.
The bystanders also stood and gawked as the victim's encephalon leaked on the pavement. There was zero urgency. Nevertheless, the woman was expedited to an area hospital with a severed spine and massive internal bleeding. She was pronounced dead shortly after.
Watch the disturbing video.
Share your thoughts.