Tekashi received lighter sentence.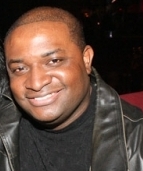 Blog King, Mass Appeal
NEW YORK — Embattled lyricist Tekashi 6ix9ine got a slap on the wrist Wednesday morning when U.S. District Judge Paul Engelmayer gave him a measly two-year prison sentence coupled with credit for time served. The squealin' artist must also complete 300 hours of community service and pay a $35,000 fine. Tekashi, 23, has already spent 13 months in the penitentiary so he's looking at a manumission date of late 2020. The "Gummo" rapper could've been sentenced to 47 years behind bars for a plethora of felonies that included racketeering and orchestrating a shooting that left a female bystander wounded with a bullet in her foot. Tekashi did, however, offer to recompense her medical expenditures.
Tekashi 6ix9ine gets two years in a federal case that saw him testify against fellow Bloods gang members https://t.co/5Bi66F8kpH pic.twitter.com/UHcs3UcMsf

— CNN Breaking News (@cnnbrk) December 18, 2019
Rather than spend an eternity in lockdown, Tekashi accepted a plea indenture that entailed snitching on his own gang — the "Nine Trey Gangsta Bloods." As the prosecutor's star witness, Tekashi commenced to singin' like a canary. His avowal led to the convictions of two high-ranking "Nine Trey" members.
Once he's released, Tekashi will be placed in witness protection and he'll need round-the-clock security for reprisal purposes. Remember, snitches get stitches. There's going to be a bounty on his head for sure.
"Your cooperation was impressive. It was game changing," said Judge Engelmayer.
"It was complete and it was brave."
After Engelmayer announced his comeuppance, Tekashi lamented his decision to join "Nine Trey" by vowing to do better moving forward. "I'm not a victim. I put myself in this position from Day One," he told court members. "I made a lot of bad choices in life, but that does not make me a bad person."
Do you agree with the sentence?
Did snitching pay off?
Share your thoughts.