J.R. Smith busted having an "affair."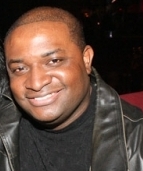 Blog King, Mass Appeal
CLEVELAND — Jewel Harris, the estranged wife of NBA forward J.R. Smith, put her husband on blast Tuesday with a bombshell Instagram Live video that confirms scuttlebutt of his dalliance with actress Candice Patton. Jewel also uttered a verbose orison for the cheating couple that came as a shock to her 80,000 followers. "It's a battle, it's an obstacle. It hurts, it's unfortunate, but that's what it is," Jewel explained while coming to grips with the affair. "We are all hurting. Everybody is hurting. Not just me, but my husband, he's hurting. And Candice, Lord father, God. She's hurting. I pray Lord Father God for Candice that you please just mend her heart, for her to go out here and sneak [with] a married man.
"I pray you give her grace and mercy."
If you recall, rumors of amour ran rampant back in October when J.R. and Candice were spotted canoodling at a Halloween soirée. A verklempt Jewel issued the 10-minute prayer while alone and sedentary inside her car. She also wore a black baseball cap with "I Love You" embroidered across it.
J.R. last played for the Cleveland Cavaliers. Candice stars as Iris West in the DC Comics series "The Flash."  J.R. and Jewel got hitched in 2016. They have four children together. When asked about the affair, J.R. said they've been separated for months. Is it time for Jewel to seek a divorce?
Did she embarrass herself and her family with the prayer?
Watch the emotional video.
Share your thoughts.