Eddie Murphy returns to SNL.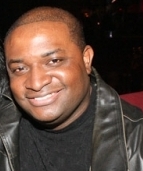 Blog King, Mass Appeal
NEW YORK — After a 35-year hiatus, Eddie Murphy brought his black ass back to "Saturday Night Live" to host the season finale. R&B vocalist Lizzo was the musical guest. During his opening monologue, Eddie was interrupted by comedians Tracy Morgan, Chris Rock, Dave Chappelle and Kenan Thompson. The Brooklyn native cracked a few racism jokes before starring in a handful of comedic sketches; most notably "Black Jeopardy,""Weekend Update with Gumby" and "Mister Robinson's Neighborhood."
I loved Saturday Night Live tonight. They made history. I laughed nonstop. Eddie Murphy was awesome. pic.twitter.com/c4ttU0Joev

— Kena Monae Parrish (@MonaeParrish) December 22, 2019
Eddie, if you recall, left SNL in 1984 to pursue a movie career. He needed the money. Eddie is the father of 10 children. Eleven if you count Kevin Hart. "If you would've told me 30-years-ago that I would be this boring, stay-at-home, house dad and Bill Cosby would be in jail, even I would've took that bet. Who is America's dad now?" Eddie cracked using his signature Cosby voice.
Watch the performances.
Share your thoughts.