Miley Cyrus & Liam Hemsworth "finalized" divorce after one measly year of marriage
Miley Cyrus has finalized divorce.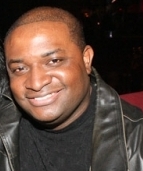 Blog King, Mass Appeal
LOS ANGELES — You can stick a fork in Miley Cyrus' marriage because it's done. After one year of holy matrimony, the former Disney starlet finalized her divorce with actor Liam Hemsworth just in time for Christmas. The ex-lovebirds filed a court indenture on Tuesday that shows they've reached a settlement after months of contretemps and infighting. Liam filed cessation documents back in August citing "irreconcilable differences." But the stalemate was puzzling. Reaching a resolution shouldn't have been all that exigent. After all, Miley and Liam have no kids so child support isn't an issue and there's a prenuptial agreement in place, rendering alimony null and void.
Miley Cyrus and Liam Hemsworth Divorce a Done Deal https://t.co/QAgaOsVJBV

— TMZ (@TMZ) December 24, 2019
The estranged couple did, however, work out an arrangement regarding parental custody of their animals. Liam, 29, is represented by disso queen Laura Wasser and Judith R. Forman provides legal counsel for Miley, 27. They got hitched in December 2018. One year later, their amalgamation is severed.
Celibacy be damned, both are already bangin' other people.
Miley is giving up the derrière to singer Cody Simpson.
Liam is knockin' boots with model Gabriella Brooks.
Oh well, Merry Christmas!
Share your thoughts.