Too Short avoids sodomy lawsuit.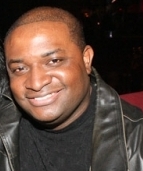 Blog King, Mass Appeal
LOS ANGELES — Too Short won't spend the Christmas holiday in jail after all. That's because his ex-girlfriend and rape accuser — Teana Louis — dropped her lawsuit against the 53-year-old rapper and there's no turning back. Teana, an aspiring artist, filed court documents last year in Los Angeles claiming Too Short sexually assaulted her on multiple occasions between June and October of 2016. The lawsuit alleges he forced the complainant to siphon his phallus in addition to imposing unwarranted vaginal sex and sodomy. Teana also claims Too Short used his celebrity status to purloin vulva instead of launching her music career.
Too Short's Rape Accuser Drops Sexual Assault Lawsuit Against Rapper https://t.co/b0FNF3RIKt pic.twitter.com/yWTqOkAc6V

— Distinct Today (@DistinctToday) December 25, 2019
Too Short, however, denied the allegations; calling Teana's lawsuit an extortion attempt. The matter was investigated by the L.A. County District Attorney's Office but no iniquity was uncovered. Conversely, encounters of copulation were deemed consensual. Not sure if they've reached a settlement, but Teana has filed an indenture seeking a dismissal without prejudice which means the case can't be refiled.
Turns out, Too Short's rape case was too short.
He'll remain a free man for the holidays.
Merry Christmas!
Share your thoughts.