"Crisis" releases exciting teaser.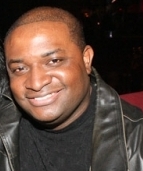 Blog King, Mass Appeal
BURBANK, Cali — Officials with the CW Television Network have released the episode four trailer for "Crisis on Infinite Earths" and all signs point to a spectacular culmination. After a month-long intermission, the 5-part superhero entr'acte resumes January 14th and it comes on the heels of part three's awe-inspiring nonpareil involving Lex Luthor. The 4th installment of the Arrowverse series features an episode of "Arrow" followed by "DC's Legends of Tomorrow" in the 5th and final chapter. Segments involving "Supergirl,""Batwoman" and "The Flash" premiered prior to the winter hiatus.
Now there's only two shows left.
The final trailer for The CW's 'CRISIS ON INFINITE EARTHS' has been officially released. (Source: @StephenAmell) pic.twitter.com/p5jKN1G9Wu

— DiscussingFilm (@DiscussingFilm) January 11, 2020
Here's the synopsis for Arrow's episode four: "Stuck in the Vanishing Point, the Paragons search for a way to escape. The futility of the situation is compounded by The Flash's disappearance. However, hope appears in the form of Oliver [Queen], who reveals that he has become something else. Meanwhile, the origin stories for The Monitor and Anti-Monitor are revealed."
Conversely, the précis for Legends of Tomorrow's part 5 finale is sweet and to the point.
It goes: "Worlds lived, worlds died. Nothing will ever be the same."
"Crisis on Infinite Earths" debuted December 8th.
The series will conclude with a doubleheader on January 14th.
Black Lightning is the newest addition to the Arrowverse and he's already kicking ass.
Are you fired up?
Will Flash survive?
Watch the exciting new teaser.
Share your thoughts.