Snoop cheats on wife with Celina.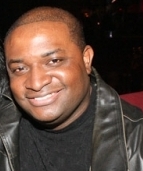 Blog King, Mass Appeal
LOS ANGELES — Snoop Dogg's wife, Shante Monique Broadus, is threatening to take the Dogfather to divorce court after social media vixen Celina Powell (aka Black Widow) disseminated a tell-all YouTube video that delineates her dalliance with the 48-year-old rapper. After finding out her husband f*cked around, Shante posted a cryptic communiqué on Instagram that screams purgatory. "Where Did We Go Wrong," she wrote referring to her marriage. "U ever watch somebody u love turn into somebody u dont know?"
Shante also packed her sh*t and moved out.
She and Snoop are officially separated.
In the video, Celina claims Snoop snorted a line of cocaine off her embonpoint during copulation then remunerated her with "hush money" for shopping. She allegedly gave up the derrière at his "spare apartment" and they didn't use a condom. On the real son, Snoop better get checked.
Celina gets around.
Rumor has it babygirl is a walking STD.
Makes you wonder why he hit that raw.
Nevertheless… Celina, 23, said Snoop invited her to the BET Awards 24 hours later but she spurned the offer. The way she sees it, Snoop ain't nothing but a lowdown, dirty hypocrite.
"I find it so ironic how literally the next day was the BET Awards and he was preaching about his love for God and how he loves his wife," she cracked. Unfortunately, knockin' boots with rappers is nothing new for Celina. She reportedly had coitus with Fetty Wap, Offset, Chief Keef and Waka Flocka Flame.
Snoop and Shante have been together 22 years.
Is the marriage doomed?
Should she divorce his cheatin' ass?
Will Snoop's dick fall off?
Watch the bombshell video.
Share your thoughts.