Rodgers bought fancy mansion.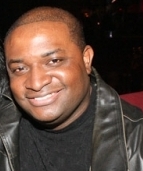 Blog King, Mass Appeal
MALIBU — Damn! Those State Farm commercials with Patrick Mahomes must've really paid off. In a pecuniary development, Green Bay Packers quarterback Aaron Rodgers and his NASCAR inamorata — Danica Patrick — purchased a new Malibu mansion last month for a whopping $28 million in cash. The oceanside villa was sold by Robbie Williams and his wife, Ayda Field, who paid roughly $20 million for the dwelling back in July. So they're walking away with a profit of $8 million. Not bad.
Here's all the dirt that you need to know about Danica Patrick's and Aaron Rodger's new $28 million Mediterranean-style villa https://t.co/DJX2Q4GxPQ

— Dirt (@varietydirt) December 27, 2019
The exorbitant abode contains 4,636 square feet, 4 bedrooms, 4 bathrooms, a gigantic swimming pool and a 2-bedroom guesthouse. In other words, there's plenty of room for f*ckin.' Aaron and Danica are already familiar with the home. They leased the property earlier this summer before closing the deal around Thanksgiving. The pedigreed estate was previously owned by Netflix Content Chief Ted Sarandos.
Janet Jackson also lived there as a tenant.
Aaron, 36, and Danica, 37, have only been dating for a year.
Do you think it's appropriate to buy a home together out of wedlock?
Is it time for Aaron to put a ring on it?
Share your thoughts.