Gunman shoots during church.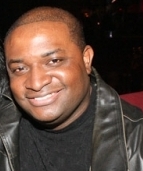 Blog King, Mass Appeal
DALLAS — Law enforcement officials in White Settlement, Texas are probing for answers after 43-year-old Keith Thomas Kinnunen opened fire during Sunday service at the Church of Christ located at 1900 S Las Vegas Trail. The bloodthirsty psychopath let his gat explode right before communion. Two people, including Kinnunen, were extirpated. Another person was critically injured. The sanguinary ordeal was also captured on video. Live-stream footage shows Kinnunen firing off two rounds from his shotgun as panicked members dived under pews to take cover.
Jack Wilson, a 71-year-old security guard, showed up seconds later to smoke his ass.
Anton Wallace, a 64-year-old negro deacon, was killed in the shooting. A second worshiper, 67-year-old Richard White, was transported to the hospital where he ultimately died. Kinnunen, who was homeless, had a lengthy criminal history that includes assault with a deadly weapon and theft.
His ex-wife said he was also battling demons.
Watch the disturbing video.
Share your thoughts.
NEW: Video shows man opening fire at Texas church before he is shot by a security guard; 2 dead, 1 critical (blurred to hide victims, viewer discretion is advised) pic.twitter.com/hulXR7MYIy

— BNO News (@BNONews) December 29, 2019