Madonna receives parental blessing.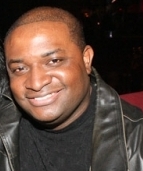 Blog King, Mass Appeal
NEW YORK — Stella ain't the only one gettin' her groove back. Madonna and her 25-year-old inamorato — Ahlamalik Williams — have been f*ckin' for over a year and things have gotten so serious, she recently met his progenitors for the first time. Ahlamalik's dad — Drue — confirmed scuttlebutt with TMZ and he said Madonna has even uttered the L-word, claiming she intends to "take care" of his son. Go sugar-mama! Ahlamalik first met the 61-year-old singer in 2015 when he auditioned to become her backup dancer on the Rebel Heart Tour.
Still no word on if he plans to change her depends.
Things are reportedly getting serious between Madonna and her backup dancer beau!https://t.co/T3pRgsVcFr

— Access (@accessonline) December 31, 2019
Madonna handpicked the young whippersnapper from a talented flock of gyrating contenders. Four years later, they're an item. Last month, Madonna hosted Ahlamalik's parents at one of her Caesars Palace shows then escorted them to her suite where a personal chef prepared a gourmet entrée.
The future in-laws are also invited to attend her impending concerts in London and France. Despite the prodigious age aperture, Madonna's fling has garnered parental approbation. Hell, there's a chance wedding bells will ensue. "Love has no age," said an elated Drue who sees dollar signs.
"My son is livin' La Vida Loca, and I'm just happy for him."
Do you agree with Drue?
Is a 36-year cougar perforation too much?
Share your thoughts.