Nick Gordon dies from an overdose.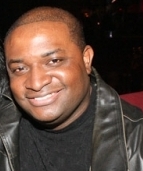 Blog King, Mass Appeal
MIAMI — Nick Gordon, the embattled orphan found liable in the wrongful death of Bobbi Kristina Brown, died from a drug overdose on New Year's Day. He was 30. Nick suffered multiple heart attacks prior to his quietus. He also had black stuff oozing from his mouth. Many believe he committed suicide. Jack Walker, Nick's brother, popped off a panegyric on behalf of the family. "We are devastated by the loss of my beautiful brother," Jack said in a statement. "He leaves a void in the hearts of my family and his friends. Nick's battle in life was not an easy one. I will be forever grateful that my God afforded [me] a small moment at the very end of Nick's life, and I was able to hold his hand as he journeyed on."
Jack also posted a series of lamentable communiqués on Facebook.
Bobbi Kristina's BF Nick Gordon Dies From Suspected Drug Overdose https://t.co/kbLFeoEjAL

— TMZ (@TMZ) January 2, 2020
After learning the devastating news, an inconsolable Jack wrote, "GOD WHY DID I HAVE TO LOSE MY BROTHER ON NEW YEARS," before adding, "Sh*t wasn't suppose to go like this … you were [my] best friend and I never in a million years thought I'd be writing this…"
Nick's demise comes three years after he was ruled culpable in the bathtub death of Whitney Houston's daughter, Bobbi Kristina. A judge ordered Nick to recompense $36 million to Bobbi's estate. Unfortunately, that wasn't his only appearance before a judge. Nick was also busted for domestic battery last year when his girlfriend, Laura Leal, accused him of thwacking her countenance.
The arrest was captured on video.
Laura told investigators Nick was suicidal.
Turns out, she may have been right.
Do you think Nick took his own life?
If so, did guilt play a factor?
Share your thoughts.